Yanni Athens Taxi Private Tours
Yanni Athens Taxi Private Tours has been serving private tours in Greece, shore excursions in Athens and taxi transfers in Athens and Greece for over 35 years. Our company is authorized by the Greek National Tourism Organization.
Our services are personalized and private, with modern smoke – free Mercedes – Benz vehicles, fully air conditioned, clean and constantly well maintained to ensure maximum safety and convenience. Our drivers are English-speaking professionals with a long experience and a good knowledge of history and culture of Greece.
If you are ready to experience unexplored Greece, then you are at the right place. Our studies and many years of experience in the tourism industry guarantee a lifetime experience for you. We are ready to amaze you…

Hi, my name is Yanni. I live in Athens and I am the founder of
Yanni – Athens Taxi Tours.
Private Tours, Shore Excursions & Taxi Transfers in Athens, Greece
Private Tours in Athens
A private tour in Athens is a unique way to visit all historical monuments and museums with guaranteed safety and convenience. With Yanni private tours you will have a once in a lifetime experience!
Browse our half-day tours in Athens
Browse our full-day tours in Athens

Private Tours from Athens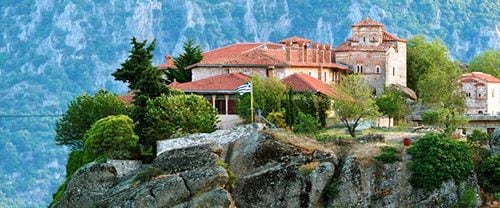 Private tours from Athens to all historical sites and picturesque towns in Greece by taxi, minivan or minibus, for groups or individuals. Yanni private tours in Greece will amaze you experiencing real and unexplored Greece!
Check our private tours in Greece

Shore Excursions
Choose from a wide list of shore excursions from Piraeus, the port of Athens, or from other ports of call in Greece. We'll pick you up from your cruise ship pier, take you to the best of Athens and drop you off back again at the same spot!
Athens Airport Taxi and Transfers
When you arrive at the International Airport of Athens or Piraeus Port, a taxi, minivan or minibus will be waiting for you to take you anywhere you want in Athens. Reliable transfers from /to any point in Athens with safety and on time!
Specialized Tours
This private tour combines the best of Athens and special interest in biblical monuments.
Visit Greece following the footsteps of Apostle Paul: Check our Christian tours in Greece
Especially designed for people have interest in Jewish religion: Check our Jewish tour in Athens

Wine Tours
In our private wine tours you will have the chance to experience another taste of Greece!
Taste some of the famous local varieties, like Agiorgitiko, Xinomavro and many more in awarded bolted labels!
Top 10 Popular Tours in Greece
There is so much to see and do in Greece and you may have a hard time to choose a tour, especially if you are a first-time visitor in Athens.
To make things easier for you, we have created a list with the
No Hidden Costs
You can check availability and prices with NO hidden costs for every tour in this site.
Booking can be easily done and you will receive online all documents and meeting instructions.
Check our tours and ask for a free quote now!
Explore Greece… Have it your way!